Choosing the right tire is never easy, especially when it comes to off-road tires where you need to drive on unpaved road surfaces like sand, gravel, or dirt. Since no other tires can do the job as well as specific passenger car tires made for off-road terrain, it is important to take note of which one might be the best for your SUV or truck. Off-road tires not only make it safer to drive on unpaved roads but also give you the comfort, mileage, and the signature rugged-off aesthetic of the tires.
In this article we will be delving into the tires that perform both on and off-road, with an emphasis on off-road capabilities, as most SUVs, trucks, and crossovers are generally used for daily driving. Let's look at the top 5 passenger car tires that are ideal for off-road driving.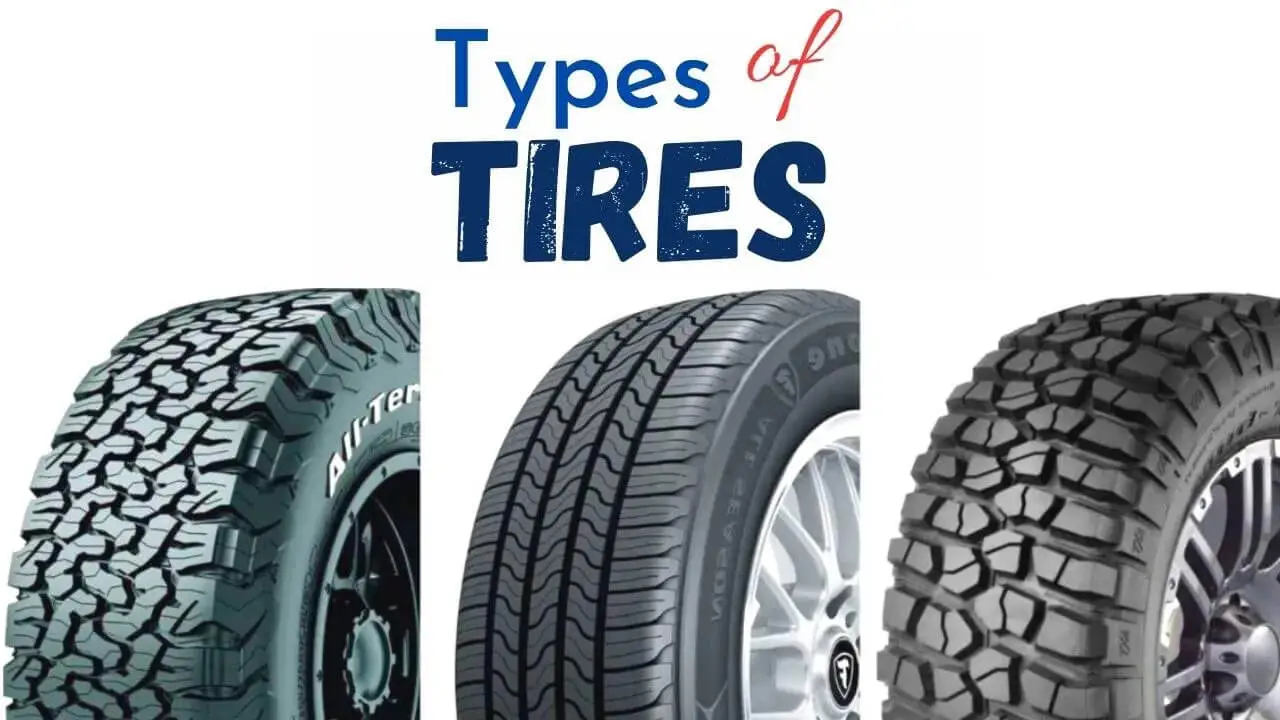 BFGoodrich Mud-Terrain T/A KM3
This tire is ideal if you are looking for a serious wheel in your SUV, truck, or jeep, as the BFGoodrich Mud-Terrain T/A KM3 tires are the ones you would be looking for. The performance of this tire excels in mud, dirt, and sand as the tough tread and reinforced sidewall are ideal to endure and handle the impact of rocks and unpaved surfaces thanks to the blocky and wide tread pattern. Although the rubber material is made of soft rubber, it somewhat lacks traction on snowy terrains.
Pros 
It offers maximum traction in off-road conditions
Decent tread life
The dry road performance is commendable
Cons 
Not recommended for snowy terrain
High noise level
Cooper Tires Discoverer AT3 4S
If you are looking for a decent compromise between highway driving and off-road performance, Cooper's Discoverer AT3-4S tires might be ideal for you. This tire is manufactured to deliver adequate traction on diverse surfaces, from wet roads to light snow, making it ideal for almost every type of moderate weather condition.
However, the popularity behind this tire lies in its longevity and dependability while driving utility trailers, participating in outdoor activities, overlanding, and more. These tires produce some road noise, which is typical of all-terrain tires; however, they are quieter than other models.These tires are one of the most preferred ones among off-road passenger car tires as they not only offer a better driving experience but also come at an affordable rate.
Pros 
Value for the money
Commendable wet and dry grip
Admirable treadwear performance
Cons 
Not recommended for extreme off-road conditions
General Grabber Arctic
These tires are known to be the ones for icy and snow-covered roads and are made specifically for sport utility vans, pickup trucks, and vans. Due to the extreme level of traction they provide, the General Grabber Arctic tires are the best ones to navigate through hard-packed snowy surfaces.
Apart from the wide and flat footprint of the tires that offer excellent dry and wet performance, this tire provides increased grip in deep snow as well. Compared to other snow tires, the General Grabber Arctic tires are less noisy while offering enough grip.
Pros
Exceptional snow performance
It comes with metal studs (optional)
Cons
Traedwear performance is not up to the mark
Completely seasonal
Sumitomo Encounter AT
These tires are meant to perform in almost every terrain that uses a rugged, all-terrain compound for the tread pattern. The all-terrain capability of these tires offers the driver reassurance, too, at a reasonable rate. Although the mudding capability of the tires lacks somewhat compared to the seasonal tires, they still come with exceptional treadwear to meet the industry's snow service requirements.
Pros 
Exceptional performance in both wet and dry surfaces
Cost-effective alternative
Suitable for severe snow service
Cons 
Treadwear performance is lower comparatively
Mud performance is not up to the mark
Continental TerrainContact A/T
If you own a pickup truck, SUV, or crossover, then the Continental TerrainContact A/T tires would be the ideal choice for you, especially if you are more likely to opt for daily driving along with occasional off-road driving. With hydroplane resistance and braking traction, these tires are ideal for safe driving on both wet and dry road surfaces.
Compared to their competitors, these tires also come with a lower noise level and a more comfortable driving experience. Moreover, drivers have also noticed a lesser increase in mileage in comparison to other all-terrain tires along with reporting a smooth and stable steering experience with Continental TerrainContact A/T tires.
Pros 
Performs exceptionally well on both wet and dry surfaces
It provides hydroplane resistance
Lower road noise
Cons 
Performance in snow is not adequate
A bit expensive
Conclusion
Deciding which tire might be right for you can often be overwhelming, especially if you are planning to drive off-road. Getting familiar with the best off-road tires on the market at present may come in handy when choosing one for your SUV or truck.